THANKS FOR YOUR VISIT ON OUR SITE
MAY GOD'S FAVOR BE UPON YOU, AND YOUR FAMILY
Copyrights © RESTORATION BAPTIST CHURCH 2018 - 2019 All rights reserved.
Designed by REV. ANDREW STINSON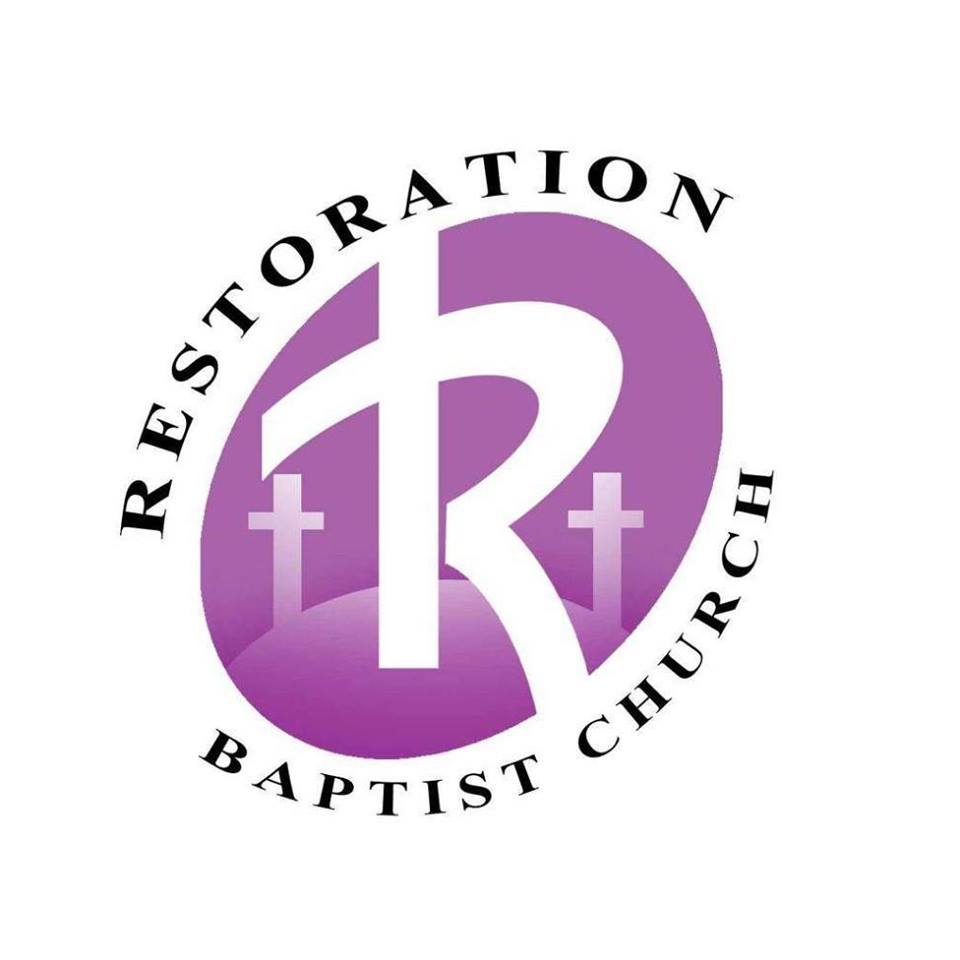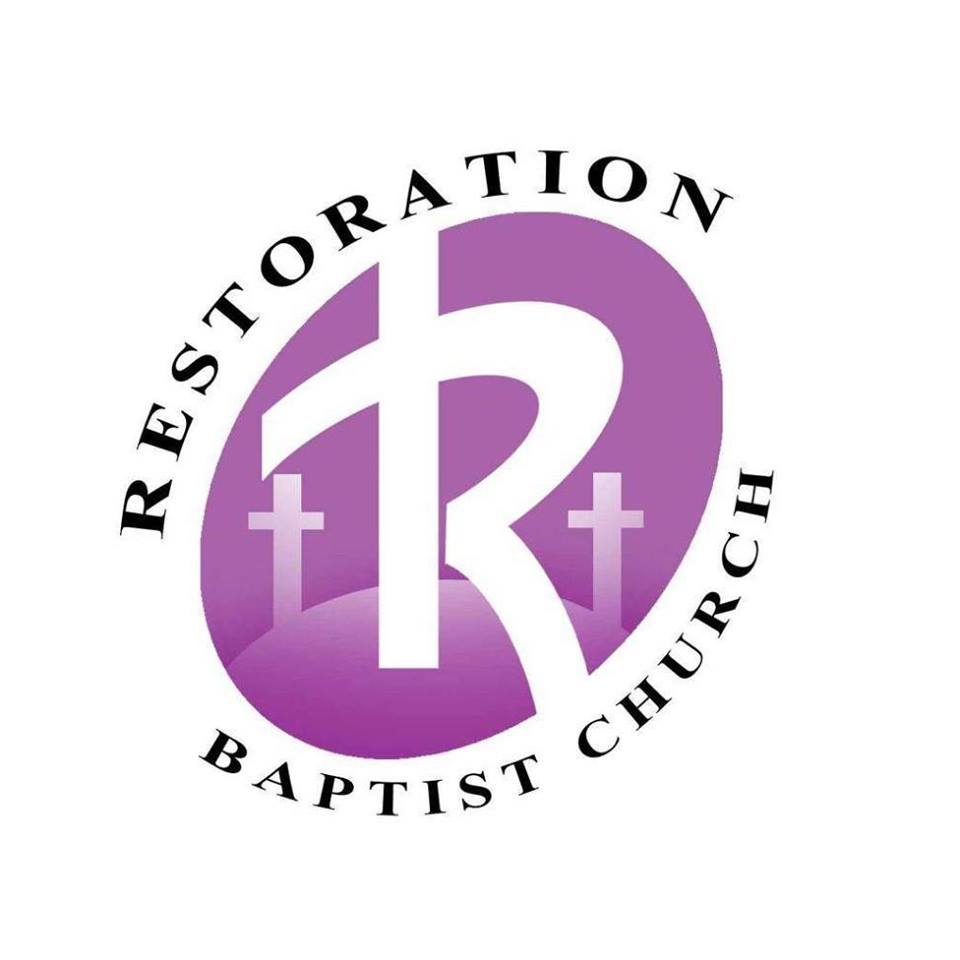 PARTNERSHIP CHANGES EVERYTHING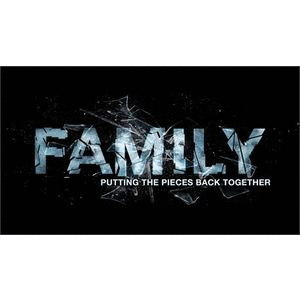 There is Power in PARTNERSHIP, PARTNERSHIP IS A COVENANT
There is more to partnership than filling out a card and sending it in. In fact,
many people believe that they are partners when they may actually be supporters
or friends. Let me explain. A friend is someone who has requested information
about the ministry. A supporter may purchase a product or sow financial seed
periodically, but they have yet to formally commit themselves to the ministry they
are sowing into. while all of these relationships are important to the overall
success of the ministry, it is the partners who benefit the most.
Partnership is a covenant relationship, where each party makes a joint effort to

achieve the same goal and accomplish the same mission. There are certain rights
and responsibilities that accompany this type of commitment. It is similar to the give-and-take associated with marriage, with each side doing its part to make the relationship a success.
There are many Christians who do not understand the meaning or
importance of covenant relationships. What they may not realize is that their
covenant relationship with God and with anointed men and women of God. THERE are
key elements to prospering and excelling in life.
Second Chronicles 20:20 says, "Believe in the LORD your God, so shall ye be established;
believe his prophets, so shall ye prosper."
Partnership is what propels you and me

To higher levels in the anointing.
It is this power that enables you to experience abundant life (John 10:10).
A covenant is a "pledge, vow, or promise." It is also "an agreement between two or more people
to carry out the specific terms that have been agreed
upon." For example, in the Old Testament, a covenant, or agreement, was established
through the shedding of blood. Leviticus, Numbers, and Deuteronomy outline these
animal sacrifices in detail—what, when, where, why, and how to do it. The blood
reminded God of His promises to His people: promises of healing, deliverance,
victory, provision, prosperity and the forgiveness of sins. For us, it is the blood of Jesus that
has established our covenant agreement with God. The animal sacrifices were
not enough to forgive sins. So God sent Jesus to the earth to deliver us once and
for all from sin and death. When we accept Him into our hearts as Lord and
Savior, He seals the covenant, and we become children of God.
We take on the righteousness, or right-standing of Christ, and have the right
to come boldly before God to receive answers to our prayers. In other words,
this new covenant gives us the right to live as children rather than servants.
we are entitled to everything

God has promised in His Word, from Genesis to Revelation. That includes healing,

deliverance, prosperity, wisdom, protection, provision, safety,
and peace.

Galatians 3:29 tells us that we are heirs according to the promise.
When I think of the term partnership, the word connection comes to mind.
When you partner with, or get connected to, an anointed minister
or ministry, you exchange strengths for weaknesses and become co-laborers with
them in their effort to spread the Gospel.
the bible says in proverbs 27:17 Iron sharpens iron; so a man sharpens a friend's character.
PHILIPPIANS 1:4-5 4. ALWAYS IN EVERY PRAYER OF MINE FOR YOU ALL MAKING REQUEST WITH JOY, 5.FOR YOUR FELLOWSHIP IN THE GOSPEL FROM THE FIRST DAY UNTIL NOW;

people can do when they join together in a common undertaking! MATTHEW 18:19-20 19. "AGAIN I SAY TO YOU THAT IF TWO OF YOU AGREE ON EARTH CONCERNING ANYTHING THAT THEY ASK, IT WILL BE DONE FOR THEM BY MY FATHER IN HEAVEN.
20. FOR WHERE TWO OR THREE ARE GATHERED TOGETHER IN MY NAME, I AM THERE IN THE MIDST OF THEM."

RESTORATION BAPTIST CHURCH BELIEVE THIS IS A GREAT OPPORTUNITY FOR YOU TO BE A PART OF
USHERING IN THE END-TIME HARVEST OF SOULS. GET ON BOARD TODAY AND LET'S GET THE JOB DONE!


As a Partner you'll get:



DAILY PRAYER:
RESTORATION BAPTIST CHURCH WILL PRAY FOR OUR PARTNERS DAILY AND THERE FAMILY BECAUSE PARTNERS ARE FAMILY.
FREE GIFTS IN THE MAIL:
WE WILL SEND YOU A PARTNERS PACKAGE

WHERE YOU CAN ACCESS VIDEO TRAINING COURSES:
1. VIDEOS ONLY FOR OUR PARTNERS
2. VIDEOS THAT WILL CHANGE YOUR LIFE.
LIST OF VIDEOS:
1. HOW TO OPERATE IN THE SUPERNATURAL
2. HOW TO BECOME DEBT FREE
3. HOW TO RECEIVE HEALING AND HOW TO KEEP IT
4. HOW TO HAVE A LONG LASTING RELATIONSHIP AND A SUCCESSFUL MARRIAGE
5. STARTING YOUR OWN BUSINESS AND HOW TO PROTECT YOUR ASSETS.
RESTORATION BAPTIST CHURCH: We are a Kingdom Corporation, Facilitating the Corporate Blessing; walking by faith not by sight.